Pioneer Park, 423 Nimrod Street, Nevada City, California
Saturday, June 27, 7:30PM
$20, $10 children 12 & under
GET TICKETS
Tickets also available at the gate and at the BriarPatch Coop
For Group Discounts & Information call 530-477-0708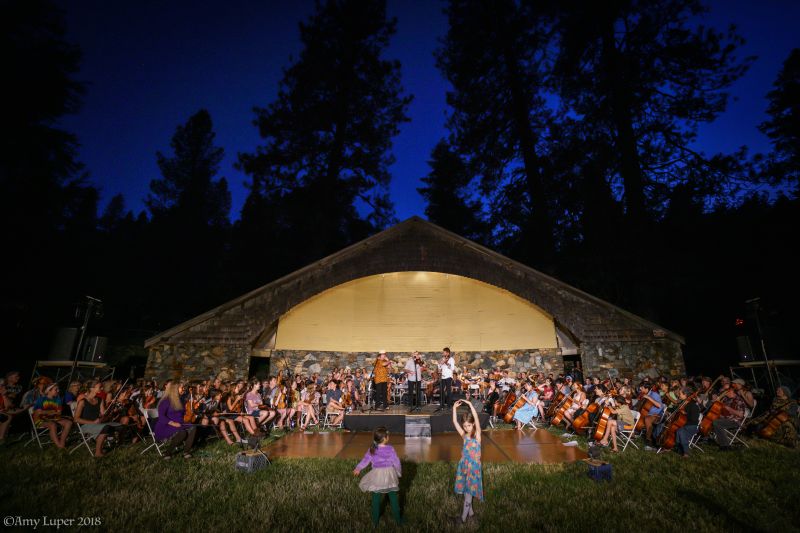 A rollicking celebration of music, song and dance
On Saturday, June 27, Alasdair Fraser's Sierra Fiddle Camp will celebrate the joy of traditional music in Nevada City at beautiful Pioneer Park with their fourteenth annual "Ceilidh in the Park" picnic concert.
Alasdair Fraser, renowned performer and master teacher, is founder and music director of 5 music camps in California, Scotland, Spain and Australia.
Alasdair has once again assembled an international faculty of some of the best traditional musicians in their genre and encourages all revelers and listeners to come and celebrate the traditional music with the Sierra Fiddle Camp Orchestra and featured soloists.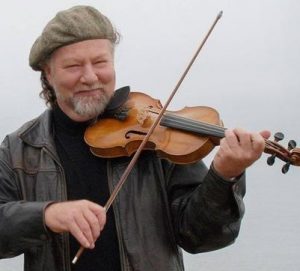 ALASDAIR FRASER
Alasdair Fraser is one of the greatest carriers of the Scottish fiddle music tradition, a fiddler whose warmly expressive playing, mastery of his instrument and deep understanding of his native music as a venerable and continually evolving art is an inspiration to generations of musicians on both sides of the Atlantic.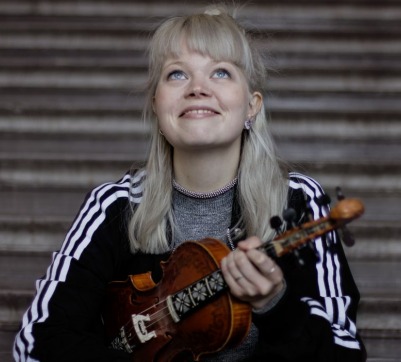 Guro Kvifte Nesheim is a hardangerfiddle and hardager d'amore player and composer from Norway, working mostly with traditional and contemporary nordic folk music. She grew up in Oslo, Norway, and started playing the Hardanger fiddle when she was seven years old. She learned the traditional music of Norway from many great Hardanger fiddle players, and won prizes in national competitions for folk music. Guro is also a composer, with a great interest in, and love for the old musical traditions of Norway and Sweden.
After graduating from The Academy of Music and Drama in Gothenburg, Sweden, she worked as a freelance musician with many different groups. Her own band, GKN5, released their debut album "Bestastovo" in 2018 which garnered great reviews. She also plays in the folk rock band "Skrekk & Guro," and in the last few years has toured with Ale Møller, Unni Boksasp Ensemble and Groupa.
Mitch Reed is a Grammy Award winning multi-instrumentalist, traditional music instructor, and storyteller, Mitch Reed was born in Bayou Vista, Louisiana. When he was 12 he started playing the cello and at 15 began playing the fiddle. Over the years he has built an extensive repertoire and learned an old style of playing which is evident in his sound today.
A traditional music instructor, Mitch offers private lessons, group classes, and online fiddle breakdowns. He has taught at fiddle camps hosted by Jay Ungar, Mark O'Connor, and Louisiana Folk Roots. In addition he has worked with the Smithsonian Institution Office of Folklife Programs in Louisiana schools and at International conferences since 1989.
---
FIDDLE
Alasdair Fraser ▪ Guro Kvifte Nesheim ▪ Mitch Reed
Hanneke Cassel ▪ Deby Grosjean ▪ Laura Risk ▪ Janette Duncan
CELLO
Natalie Haas ▪ Aria DiSalvio ▪ Erin Esses
Joe Mann ▪ Joel Cohen
BASS
Anthony Rideout
GUITAR
Randy Vidrine ▪ Oskar Reuter
MANDOLIN
Kaden Hurst
ACCORDION
Jimmy Breaux
DANCE
Phil Jamison ▪ Summer McCall
SONG
Randy Vidrine
PERCUSSION
Jens Linell
WILD CARD/ALCHEMIST
Laura Cortese
PIANO
Neil Pearlman
ENSEMBLE/DANCE BAND GURU
Galen Fraser
PIPER & BARD
Elias Alexander
Presented with support from: